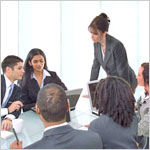 Instant Office Space - Formerly ISHWAR PROPERTY is a real estate firm headed by Mr. Sandeep Sawant (Proprietor), a realtor with extensive knowledge and excellent track record of many years.We, at, Instant Office Space deal in properties located across Mumbai. Experience since 1996 in the field has afforded us a deep understanding of the dynamics of Mumbais real estate market.

We, as a responsible company help to get you the best deal in Buying, Selling, Leasing and Investments in properties across the commercial and industrial sectors.
Our extensive knowledge of Mumbai commercial property segment will assist individuals and companies looking to buy, sell, or rent exclusive furnished and unfurnished office premises in Mumbai.We are specialized in leasing office space to MULTINATIONAL & CORPORATE Clients. Reputable companies, business houses and property developers feature in our growing list of satisfied clients.